Turkey Burner
This class is taught by: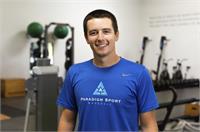 Zach played baseball for 14 years until he cut his career short while attending college to focus on being the best student he could be. He is currently attending California State University Monterey Bay where he is wrapping up his degree in Business Administration and marketing with highest honors (summa cum laude). Zach also engages in personal studies where he strives to expand his knowledge in the world of coaching, training, and athletic development. In addition, he is finishing his studies to become a Certified Personal Trainer (NASM).
Zach has coached youth baseball since 2014. At a young age, he realized how impactful a role model can be for a youth athlete. Joey Wolfe inspired him to become a better catcher, athlete, and young man on and off the field. Zach's natural coaching ability and passion for baseball and athletics has allowed him to have a positive impact on his players and clients.