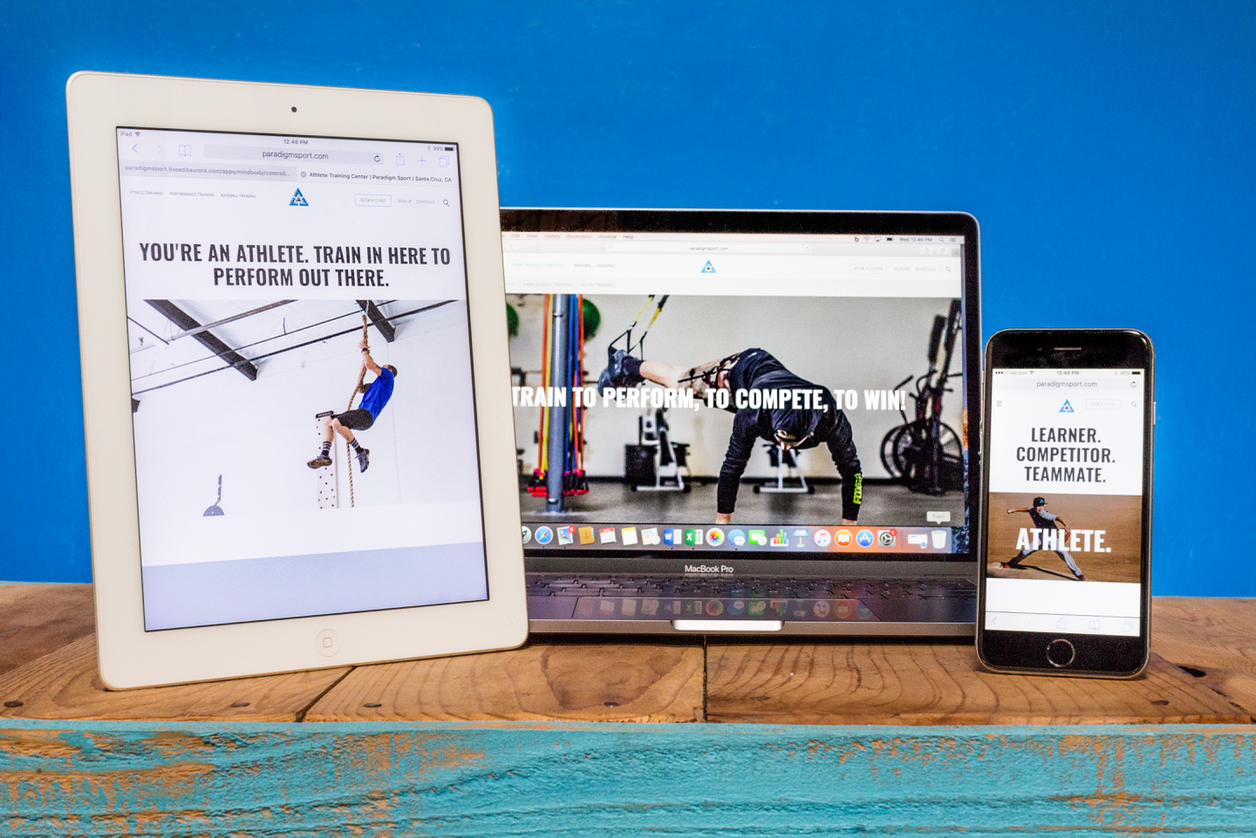 Last month we launched our new website. For years I knew it was something I had to do, but I put it off because it was such a daunting task. It finally got to the point that I had to take action, so I did.
I started by looking at dozens of websites, trying to get an idea of what I liked. I looked closely at the design, the user interface and branding. I pretty much looked at every facet of each site to see what ideas and concepts would work well for our site. From there I started researching web designers. I looked specifically for web designers that could seamlessly integrate with MINDBODY. That limited our options and ultimately I settled on the same company that built our original site. Boy was that a mistake.
The process was as painful as I imagined it would be, maybe worse. It took five times longer than I thought it would. After several months I actually tried to pull the plug on the process entirely and start from scratch. I've never done something like that before.
Despite my dissatisfaction I was unable switch website companies so I proceeded ahead. Eventually we were able to find our footing and completed the project. The result is a very user-friendly site that represents our business and community. I am very pleased with the final product.
This process got me to thinking. I imagine my experience building our website could be similar to that of people who are looking to get into shape.
Often, one of the motivating factors to get in shape is the inspiration of someone living a fit life and doing things that you would love to be doing yourself. This is similar to the feelings I had when I looked at Apple's or Lululemon's websites. They showed me what was possible and were the reminder I needed when I was playing with our website.
The apprehension I felt in getting started was sparked by the realization of how much work it was going to take, to go from where I was, to where I wanted to be. I imagine for many, the thought of going from a sedentary lifestyle to a structured training routine is daunting as well. Most people that aren't training or exercising know they should be, but put it off because the thought of getting started can be overwhelming. It takes a lot of courage to step into a place like Paradigm Sport if you are unfamiliar with training or have been out of practice for a while.
I often tell the young baseball players that I work with to focus on the process, not the outcome. I do believe this. However, at times it may be a good idea to use the outcome as a reminder of why you started and where you want to go. Especially when the process gets to be a bit agonizing.
Going through this process made me a better trainer and business owner. I have a better understanding of how challenging it can be to take on a big project that may not come as natural to me as training does. That empathy is important when working with clients new to training. Creating a warm, welcoming and supportive environment is crucial.
I also learned that it's incredibly important to clearly communicate with new clients from the onset and make sure their goals are crystal clear so my staff and I know exactly what they're trying to get out of their Paradigm experience. The last thing I want to do is over promise and under deliver; quite the contrary.
All in all, I'm grateful for the experience. The challenge was a good reminder that if I'm going to preach to my athletes the importance of being persistent and focusing on the process, then I myself have to live by the same code. My hope is that you know we are listening closely and carefully to your needs and that results in an experience that enables you to achieve what you set out to accomplish.
Joey
Train Like it Matters™
www.paradigmsport.com