Tanner Batten | tanner@paradigmsport.com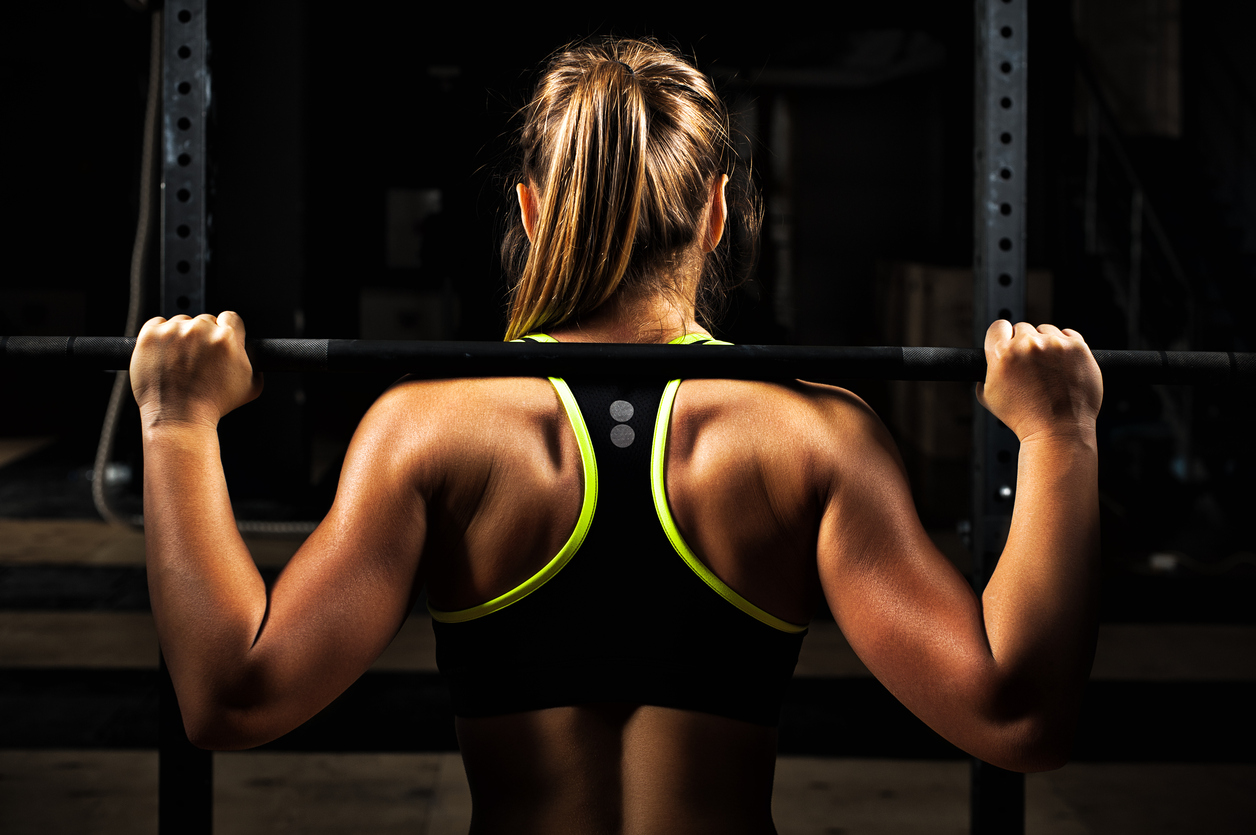 A couple years ago, one of our former coaches, Ian Gerber, talked me into competing in my first Powerlifting Meet. This is a strength competition where each athlete gets 3 attempts to lift the most weight in the barbell back squat, barbell bench press, and barbell deadlift. The winner is decided by who lifted the most total weight in their weight class. At first I was very intimidated by the idea. I didn't think I was strong enough to compete in lifting weights! Looking back almost two years later, I am so glad that I did it! It helped me increase my focus on training and get stronger than ever before. Here is what I have learned from competing in 3 Powerlifting Meets:
Training Is Best When You Focus On One Goal
Previous to my Powerlifting Meet experiences, I always struggled with trying to get bigger, stronger, faster, and leaner all at once. I wanted to lift more weight, run a faster mile, and build muscle all at the same time. As you can imagine, focusing on too many things led me to fall short on all of them. Powerlifting helped me focus solely on getting stronger. As a result, I got stronger at a faster rate than ever before.
There Is No Substitute For Hard Work
In today's world there is a plethora of fancy training programs with specialty bars, bands, chains, and the like. These all have a time and a place in training, but there is no substitute for plain old hard work. If you want to consistently improve you have to work hard day in and day out. If you slack off when you're having a tough day or skip training sessions here and there, it will show in your progress (or lack thereof). Work hard at the basics and you will get better over time.
Progress Isn't Always Linear
One of the hardest lessons Powerlifting has taught me is that progress in weight lifting doesn't always move in a straight line. Yes, when I first started I was consistently adding more weight to the bar each week. My first meet was a huge success, but since then there have been ups, downs, and bumps in the road. Some days you feel like you can lift a truck and others your warm-up feels like a one-rep max. The key is to stick with it and continue to show up and train hard even when it's difficult.
You Can Always Improve Technique
I have been seriously lifting for a few years now, but I am constantly trying to improve my technique. Even if I have done 10,000 squats and deadlifts, I can always make my technique just a little bit better. Optimal technique is what will allow me to lift the most weight possible while staying injury free. This is where the value of a good coach comes in. Having someone watch each rep and give you feedback is vital to continuing to improve your technique that will allow you to lift more weight.
Training Environment Matters
The people you surround yourself with directly correlate with your success as a lifter and in life. Just like you want people to encourage you to be better at your job, you also want to train alongside other strong people. They will push you to go further than you thought you could and encourage you when you're having a tough day. The greatest part about a Powerlifting Meet is how everyone is cheering you on. Everyone wants to see you succeed and is willing to help you. This is why community and training environment are such essential pieces of continuing to get better.
Although many people consider powerlifting to be only for big meatheads, I think it is for anyone who wants to get better training results. It has taught me to work harder than ever, stay consistent even when times are tough, and surround myself with other people who can push me.
If you're looking to take your strength to the next level, consider joining Paradigm's new Powerlifting class. The 8-week class will be centered on the basic 3 lifts with other like-minded lifters; Mondays and Wednesdays from 6:30pm - 7:30pm. You will receive programming specific to Powerlifting and 1on 1 coaching for each of your lifts. At the end of the 8th week we will measure each lifter's progress at Paradigm's Testing Day! Sign up at the Front Desk.