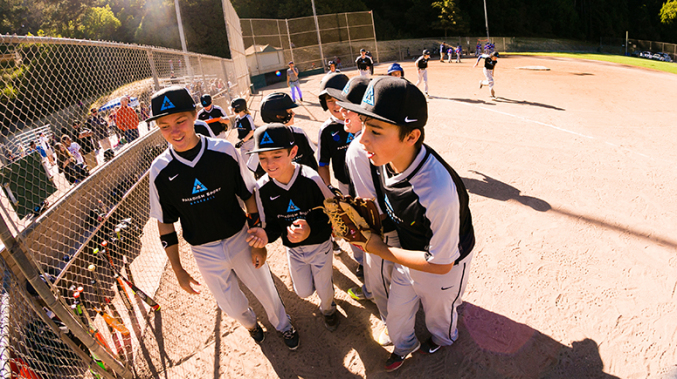 Too many travel ball teams are all about the coaches. Paradigm Sport travel ball is all about the players — guiding young players, developing their skills the right way, and immersing them in the great game of baseball and the life lessons it affords by playing against the best teams from all over California.

With years of experience at the highest levels of baseball, we teach and train our players the same way professional ballplayers train. And our players love it, working hard and having a great time at every practice and every game.

Paradigm Sport travel teams offer the best player development, the best competition and the most fun any travel program can offer, while preparing players for baseball in high school, college and beyond.
About
Paradigm Sport Travel Baseball is the premier competitive program for youth baseball players in Santa Cruz County.

Players learn advanced baseball techniques, situational awareness, and mental approaches that professional players use, all of which most travel ball coaches do not teach. And only Paradigm Sport pairs baseball instruction and tournament play with strength, conditioning and agility training specially designed to help youth athletes to perform at their best.

Paradigm Sport manages three teams:

13U Division.

14U Division.


16U Division.
To determine your son's age eligibility for these teams, please use the USSSA Baseball - Age Calculator. On the form, Season = "2019 Season (8/1/2018 - 7/31/2019)".
Season


July 23rd – September 30th
Tryouts – Sunday, June 24, 2018
13U | 12 – 1:30pm
14U | 2 – 3:30pm
16U | 4 – 5:30pm
Location: Cabrillo College • 6500 Soquel Drive • Aptos, CA 95003
Players participating in the tryout should be prepared to accept an invitation to a roster. We will form rosters based on the tryout. If a player does not accept the invitation, it creates a difficult situation for everyone involved. Thank you for respecting our process and all those who participate in the tryout.
Players unable to attend this event may schedule an individual tryout. Spaces for this accommodation are limited to coaching staff availability.
After Tryouts
On Wednesday, we will send an email invitation for the rosters. Please reply promptly. If we do not receive a reply, the spot on the roster may be offered to another player. As soon as the rosters are confirmed, we will notify those that did not make the teams in a separate email.