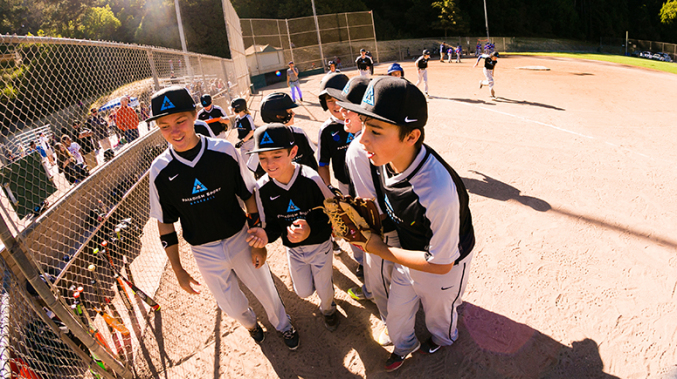 Too many travel ball teams are all about the coaches. Paradigm Sport travel ball is all about the players — guiding young players, developing their skills the right way, and immersing them in the great game of baseball and the life lessons it affords by playing against the best teams from all over California.

With years of experience at the highest levels of baseball, we teach and train our players the same way professional ballplayers train. And our players love it, working hard and having a great time at every practice and every game.

Paradigm Sport travel teams offer the best player development, the best competition and the most fun any travel program can offer, while preparing players for baseball in high school, college and beyond.

The schedule is as follows:

Two-hour practice 2x per week

One hour of baseball-specific strength and conditioning 2x per week

An hour of indoor batting practice 1x per week
About
Paradigm Sport Travel Baseball is the premier competitive program for youth baseball players in Santa Cruz County.

Players learn advanced baseball techniques, situational awareness, and mental approaches that professional players use, all of which most travel ball coaches do not teach. And only Paradigm Sport pairs baseball instruction and tournament play with strength, conditioning and agility training specially designed to help youth athletes to perform at their best.

Paradigm Sport manages two teams:

13U team for players born on or after May 1, 2004.

14U team for players born between May 1, 2003 and April 30, 2004.
Each team is limited to 14 players to ensure that every player gets personal instruction and LOTS of playing time. Players also receive a complimentary membership in the Paradigm Sport Youth Training program, which includes two sessions per week.

Season

July 17th (when practices begin) through September 30th.

Teams practice 3 days per week and play approximately 5 weekend tournaments over the 11-week season.
Cost

$495 per month (the fee for July is prorated.)

Includes uniforms and tournament entry fees.
Coaches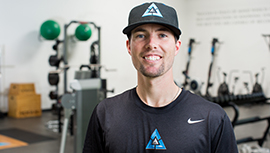 Kevin Eichhorn
Former minor-league pitcher in the Arizona Diamondbacks and Detroit Tigers organizations.
FAQs
Q. Who will coach the team?
The primary coaches will be Joey Wolfe and Kevin Eichborn. Joey and Kevin both have experience as professional baseball players in the minor leagues. Joey was a catcher and Kevin was a pitcher. Other coaches will assist as needed.
Q. What are the age requirements?
13U team for players born on or after May 1, 2004.
14U team for players born between May 1, 2003 and April 30, 2004.
Q. What is the length of the season?
The season will begin the week of July 17th and will end September 30th.
Q. When and where will the team practice?
The team will practice three days a week. There will be two 2-hour practices on the fields, and a 1-hour indoor batting practice at Paradigm Sport. The times, days of week, and field locations are TBD. As an additional benefit, travel team players will automatically be eligible to participate in Paradigm Sport's Youth Training program, which provides strength, agility, and conditioning work to improve overall athleticism.
Q. What field dimensions will be used?
The 13U team will play on a 54–80' (PONY) field. The 14U team will play on a 60'–90' (high school) field.
Q. What tournaments will the team play?
The exact set of tournaments has not been decided, but the team will play tournaments approximately every other weekend, with games on both Saturdays and Sundays. Most tournaments will not require overnight stays, but some tournaments will require a long drive and one or two nights in hotels.
Q. How many players will be on a team?
The teams will be limited to 14 players.
Q. What will it cost to be on the team?
The cost will be $495/month. Fees for July will be pro-rated. Players are expected to commit for the entire season. Therefore, even if players are unable to participate in one or more tournaments, they will be obligated to pay for the entire 2.5-month season.
The program costs include a uniform (cap, jersey, pants) and tournament entry fees. Travel expenses for players are not covered by these fees.